PAUL SINGER IS THE HEDGE FUND BILLIONAIRE WHOSE FOUNDATIONS AND POLITICAL PACs INFUSED ENOUGH MONEY INTO THE GOP AND THE ROMNEY CAMPAIGN TO END REPUBLICAN OPPOSITION TO GAY MARRIAGE.
NOW SINGER HAS TURNED HIS FOCUS ON EVANGELICALS AND FOUND EAGER PARTNERS IN RUSSELL MOORE'S FRIENDS AT & CAMPAIGN AND DEEP INSIDE THE SBC's NAMB "SEND NETWORK"
Rev Thomas Littleton                                                                                             1/23/2020
"Perhaps Russell Moore can answer -If "Working together for the Common Good" on LGBTQ rights could and should be done …where does the Paul Singer American Unity Fund MONEY end?" 
"Also Russell Moore should  answer- If Mormon Republicans have sold out fully to partner with Paul Singer dollars & AUF then why should Southern Baptist trust a Mississippi Baptist Democrat who is a regular appearing with & Campaign leadership?"
(Questions above arise from Russell Moore quote on Fairness for All later in this article)
On December 6, 2019 the fairnessforall.org website began promoting  the "Alliance for Lasting Liberty "and it partnership organizations.
https://fairnessforall.org/about-the-alliance/
"Members of ALL are united by two core beliefs:"
"LGBT Americans should have civil rights protections when it comes to employment, housing, and publicly available services; and religious Americans – and their faith-based institutions – should be able to live, work, and serve their community in ways that are consistent with the teachings and tenets of their faith."
"ALL is a coalition that has been created to house, advance, and formalize conversations that have been taking place among religious and LGBT advocates for more than three years."
These conversations have resulted in the introduction of the Fairness For All Act.
The Members of Alliance For Lasting Liberty include Paul Singers American Unity Fund and a SLICK EVANGELICAL PARTNER called & Campaign.
(Note the Mormon or LDS and the Seventh Day Adventist are also in the partnership. The partnership with LDS and Singer AUF & PAC go back to at least 2012. In this effort with Fairness for All the origins again trace back to Utah Republicans, the LDS and the "Utah Compromise"  STARTING at least as long ago 2015.)
SOME FAIRNESS FOR ALL HISTORY 
Utah Passes Antidiscrimination Bill Backed by Mormon Leaders
https://www.nytimes.com/2015/03/12/us/politics/utah-passes-antidiscrimination-bill-backed-by-mormon-leaders.html
NOW THE BROADER PARTNERS APPEAR
https://fairnessforall.org/the-support-for-fairness-for-all-strategy/
American Unity Fund:
"American Unity Fund fully endorses the Fairness for All Act. This is the right solution for such a complex problem that urgently needs to be solved. Fairness for All acknowledges that we live in a diverse society. Civil rights should be guaranteed for everyone regardless of sexual orientation, gender identity, sex, or religion. Those rights can be fully protected while safeguarding religious freedom. Fairness for All is a lasting and balanced approach that will advance more freedom and liberty for all Americans, codifying significant protections for freedom of religion and freedom of speech. We urge the House to pass this historic legislation and prove that both sides of the aisle can find common ground and mutual respect for one another."
---
AND Campaign
"All attempts to remove more traditional religious beliefs from the public square should be opposed. We, like many other Americans, affirm the historic Christian sexual ethic, and we also believe that religious freedom and LGBTQ civil rights are not necessarily in irreconcilable conflict. Faith-based charities, hospitals and colleges should not have to choose between surrendering their convictions and closing their doors. At the same time, LGBTQ people should not lose jobs and housing because of how they identify. We must pursue ways to disagree and live together without bullying or compromising our conscience. Towards that end, we encourage all 2020 candidates to support the Fairness for All Act, which will grant basic civil rights for LGBTQ people while also protecting religious freedom for all faiths."
& CAMPAIGN AND SOUTHERN BAPTIST LEADERS
Many of the members of & Campaigns leadership council are Urban minority pastors from SBCs North American Missions Board church plants. The  & Campaign was launched in 2016 at the Blueprint Church in Atlanta whose pastor Dhati Lewis is the Vice President of NAMB's Send Network church planting . Lewis brother Amisho Lewis is a co-founder of the & Campaign while Dhati is an ERLC leader /contributor.
https://thirtypiecesofsilver.org/2019/10/31/tgcs-urban-pastors-unite-with-campaign-for-social-justice-and-obama-faith-ambassador/
& Campaign is led by Justin Giboney an Atlanta Attorney and Democratic Party Strategist and Michael Wear the former Obama administration faith coordinator and now the "Obama Foundation Ambassador the America's Believers".
SBC LEADER RUSSELL MOORE IS A  REGULAR ON TOUR WITH & CAMPAIGN'S JUSTIN GIBONEY AND MICHAEL WEAR .
In April 2018 at the ERLC/ TGC MLK/50 Conference in Memphis Russell Moore hosted & Campaign leader Giboney as a speaker and panel member. In March 2020 Moore will platform with Giboney again in the "Just Gospel 2020 Conference" at an SBC church plant Del Ray Baptist Church ( whose pastor is an ERLC Fellow) in the DC area. The Gospel Coalition who cosponsored MLK/50 with Moore's ERLC is  where Russell Moore works his progressive politics. TGC promotes Giboney as well.
https://thirtypiecesofsilver.org/2019/12/30/seduction-politics-how-southern-baptist-elitist-plan-to-defeat-trump-in-2020/
Russell Moore is often on stage at events like Trinity Forum and the controversial Soro's funded National Immigration Forum /Evangelical Immigration Forum with & Campaign's Michael Wear. Wear and Moore also both work with The Gospel Coalition. So Moore works closely with BOTH &Campaign Executive Directors on progressive political issues including LGBTQ "rights" where & Campaign is fully vested partner of the Singer AUF.
IT IS IMPORTANT TO NOTE RUSSELL MOORE'S DUPLICITY 
Moore denounces Fairness for All in public when used as a source for discussion on it BUT also openly works with both & Campaign executive leaders who are partners with Paul Singer's American Unity Fund to promote Fairness for All and whose organization is part of the "Alliance for Lasting Liberty". It is important also to note that Russell Moore's job at the ERLC is in part to protect Religious Liberty for Southern Baptist who budget his organizations operation and salaries with over $4 million dollars a year.
Russell Moore
"ERLC President Russell Moore acknowledged proponents of the Fairness for All Act "mean well," but he described the legislation as "a wrong turn" and "counterproductive," according to Baptist Press.
"Placing sexual orientation and gender identity as protected classes in this kind of legislation would have harmful, unintended consequences and make the situation worse in this country, both in terms of religious freedom and in terms of finding ways for Americans who disagree to work together for the common good," Moore said."
YET it is Russell Moore and the ERLC who have welcomed the Sexual Orientation and Gender Identity and worked since 2013 embedding it within the Southern Baptist collective identity. His call for "Ending the Culture War and loving our gay and lesbian neighbors" came in October 2013 in the WSJ as he declared the "Culture War over" and informed Christians they had "Lost".
AGAIN
Perhaps Russell Moore can answer -If "Working together for the Common Good" could and should be done …where does the Paul Singer AUF MONEY end?
Also Russell Moore should  answer… If Mormon Republicans have sold out fully to partner with Paul Singer AUF than why should Southern Baptist trust a Mississippi Baptist Democrat who is a regular with & Campaign leadership?
WHILE MAINTAINING PLAUSIBLE DENIABILITY OF OFFERING SUPPORT FOR FAIRNESS FOR ALL-RUSSEL MOORE IS PLAYING BOTH SIDES :A ROLE HE PERHAPS LEARNED AS A SOUTHERN BAPTIST DEMOCRAT IN MISSISSIPPI !
& CAMPAIGN AND FAIRNESS WITH ALLIANCE FOR LASTING LIBERTY
In November
& Campaign coordinated with A.L.L. at the same time to launch it's video in open support of Fairness For All in December 2019
"‪Religious Liberty vs. LGBTQ Rights?  Our political system is broken because groups who disagree won't work together for the common good. That must change! We can protect our LGBTQ neighbors without violating our timeless Christian convictions. Support the Fairness for All Act."  #AND2020‬ #FairnessforAll
LGBTQ Equality is part of the & Campaign platform among 5 main talking points.
.
· November 7, 2019 ·
‪"We uphold the historic Christian sexual ethic. We also believe our LGBTQ neighbors should be treated with respect and dignity. No contradiction there…it's the Gospel. ‬"
‪"Support the Fairness for All Act. Read & sign our 2020 Statement here: "andcampaign.org/2020#AND2020 ‬
THE ALL /& CAMPAIGN "SOLUTION"
https://fairnessforall.org/the-solution/
This section of the website linked above  outlines what the compromise SUPPOSEDLY  brings FOR the LGBTQ community and FOR those concerned  about protecting Religious Liberty but being "Fair " to the LGBTQ community whose rights they feel endanger religious freedoms .
HEDGING INVESTMENT- WHAT HEDGE FUNDERS DO.
SINGER HEDGING HIS BETS AND INVESTING IN BOTH SIDES OF ISSUE.
Singers American Unity Fund has long partnered with and funded Human Rights Campaign on efforts like ENDA in 2013.
Singer has also funded the Human Rights Campaign for years on multiple fields of battle . They are long time partners in the quest for full LGBTQ rights. Now it is Clear Singers AUF is partnering in Fairness for All
https://web.archive.org/web/20130522172156/https://civilrights.org/advocacy/letters/2013/cosponsor-the-employment.html
REVOICE LEADERS LIKE THE SBC (HISTORIC AFFILIATION) NATE COLLINS AND PRESTON SPRINKLE HAVE ENDORSED THE & CAMPAIGN
Revoice has been endorsed by ERLC leaders (while Russell Moore has not denounced it but rather dishonestly denied knowledge of it) and that Revoice supports
LGBT+ Thriving in Historic Christian Tradition by those who uphold Christian Sexual Ethic !"
Whose quote is this below ?
REVOICE OR & CAMPAIGN ?
"‪We uphold the historic Christian sexual ethic. We also believe our LGBTQ neighbors should be treated with respect and dignity. No contradiction there…it's the Gospel."
It is & Campaign but sounds exactly like Revoice core justification-  so who is coordinating the language ?
Did Singer's organizations fund the Revoice movement in the SBC and PCA denominations ?
THE BIG DUST UP
EQUALITY ACT VS FAIRNESS FOR ALL
One might ask what does it matter if Paul Singer's AUF is supporting both ?
HRC  is promoting the Equality Act with Paul Singers AUF while opposing Fairness for All with Paul Singers AUF.
Press Releases:
HRC Foundation Launches Program to Fight Homophobia and Transphobia Internationally
https://www.hrc.org/press/hrc-foundation-launches-program-to-fight-homophobia-and-transphobia-interna
"WASHINGTON – Lesbian, gay, bisexual, and transgender (LGBT) communities around the world face stigmatization, harassment, violence and blatant human rights violations. To combat these horrific acts and to advance the cause of LGBT justice internationally, The Paul E. Singer Foundation is teaming up with the Daniel S. Loeb Family Foundation to award the Human Rights Campaign Foundation (HRC), the education and research arm of United States' largest LGBT civil rights organization, major grants over three years."
""Every day around the world, LGBT individuals face arrest, imprisonment, torture and even execution just for being who they are," said Paul Singer. "Some of the worst offenders in this area also happen to be the same regimes that have dedicated themselves to harming the United States and its democratic allies across the globe. As an organization that has been at the forefront of the equality movement for over three decades, the Human Rights Campaign is uniquely positioned to work in tandem with NGOs to empower LGBT and human rights advocates abroad and help stop these abuses."
MEANWHILE HRC "OPPOSES "IT'S OWN FUNDING HEDGE FAIRNESS FOR ALL.
ANYTHING FAIL THE SMELL TEST HERE ?
https://www.hrc.org/blog/civil-rights-groups-the-fairness-for-all-act-is-an-affront-to-existing-civi
The "Fairness for All" Act is an Affront | Human Rights Campaign
"If enacted, this bill would undermine civil rights protections for women, people of color, people of faith and create substandard protections for LGBTQ people. In a joint statement, the groups wrote:"
"The "Fairness for All" Act is anything but fair, and it certainly does not serve all of us. It is an affront to existing civil rights protections that protect people on the basis of race, sex, and religion and creates new, substandard protections for LGBTQ people with massive loopholes and carve-outs, and upends critical federal programs that serve children in need."
"This legislation is deeply dangerous for many reasons, mainly because it would erode protections that already exist for people based on race, sex and religion, rolling back protections that have been on the books for decades. It would expand the number of places and situations in which lawful discrimination could occur."
HUMAN RIGHTS CAMPAIGN OFFICIALS AND OTHER LGBTQ ACTIVIST HAVE HAD WARM WELCOME FROM RUSSELL MOORE SINCE 2014 
https://www.wsj.com/articles/southern-baptists-gay-community-break-bread-at-conference-1414691923
Southern Baptists, Gay Community Break Bread at Conference
Baptists Strike New Tone on Homosexuality From the Pulpit, in Private
"In a sign of the practical struggles Baptists face, some of the conference focused on advice. "What if you get invited to a same-sex wedding ceremony?" Russell Moore, president of the SBC's Ethics and Religious Liberty Commission, was asked. "In that case, I would not attend the wedding. I would attend the reception," he said. In that way, he said, a Baptist could say, "I love you and I'm here with you. I disagree with you, but I love you."
MOORE'S MENTOR SBTS PRESIDENT ALBERT MOHLER WAS ALSO IN THE "BREAD BREAKING" EVENT WITH LGBTQ ACTIVIST .
THIS IS THE 2014  ERLC EVENT IN WHICH MOHLER OWNED THE FALSE ASSERTIONS OF "SEXUAL ORIENTATION" AND "APOLOGIZED FOR SOUTHERN BAPTIST FOR BEING WRONG ABOUT ORIENTATION FOR YEARS"
"When Mr. Moore was asked what do to if a "family member in a lesbian relationship wants to come visit for the holidays," he said, "You should not cut yourselves off from relatives or friends who are lost or in situations you do not agree with."
"Mr. Mohler, head of the theological seminary, said he hoped the conference would make Christians "motivated to be unafraid to engage with LGBT persons."
"Mr. Mohler this week met with Matthew Vines, an openly gay Christian author who argues the Bible doesn't prohibit lifelong same-sex marriage. Mr. Mohler wrote a response to Mr. Vines' book, "God and the Gay Christian."
"It was a gracious, honest conversation. I think all evangelical Christians are having to learn anew how to discuss these issues," Mr. Mohler said."
"The pair agreed to keep in touch over email, and alert each other if one ever felt wrongly portrayed by the other."
LGBTQ ACTIVIST PLEASED AS PUNCH 
"This was an amazing event," said Mr. Vines. "Not for the public sessions but for the private meetings. It's not like anyone is suddenly pro-gay," said Mr. Vines. But, he added, "it feels like a new era."
MORE EVANGELICALS BUY INTO THE HEDGE 
Other Evangelical Partners buy the Singer Hedge
www.cccu.org › magazine › fairness-for-all
Fairness for All | CCCU – Council for Christian Colleges
No shock – Sojourners of Jim Wallis is supporting Fairness for All
sojo.net › articles › what-you-need-know-about-fairness-all-act
( Calling Wallis an Evangelical is a stretch except in the Circles where Russell Moore and other Baptist live and breath the rarefied  air of the Oval office during the Obama years)
https://sojo.net/articles/oval-office-evangelicals-press-immigration-reform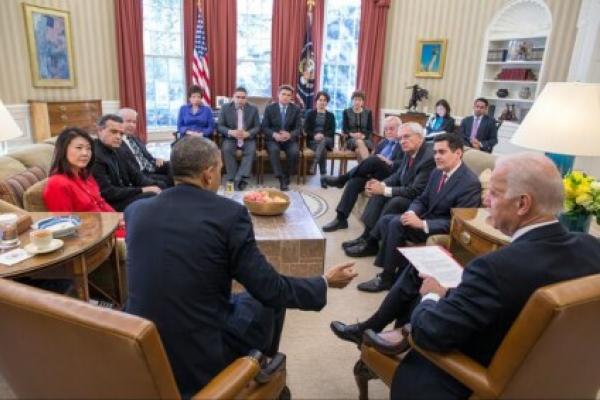 What You Need to Know About the Fairness for All Act …
The National Association of Evangelicals has been "Exploring " Fairness for All for years
https://www.christianitytoday.com/ct/2016/december-web-only/fairness-for-all-evangelicals-explore-truce-lgbt-cccu-nae.html
Others in the media  are asking the hard questions about Fairness for All
https://www.theamericanconservative.com/dreher/religious-liberty-fairness-for-all-sellout-politics-lgbt-gay-rights/
CONCLUSION = CONFUSION
What Southern Baptist and Evangelical conservatives in general must do is attempt to discern where the partnerships and associations begin and where the billionaires money ENDS. On the matter of Religious Liberty – we cannot allow political and social trends driven by wealthy globalist with their own reasons for supporting LGBTQ as a civil right to dislodge Religious Liberty from the US Constitution and redefine it through the lens of LGBTQ or it's legal construct of SOGI- Sexual Orientation, Gender Identity.
Christians need to know much more is a stake and much -much more is in the room with these issues. More like the billionaires who fund it and the DNC , Obama Foundation, Mormon and GOP leaders who have embraced it. These players have nothing to lose once the donors own them but Southern Baptist and Christians as a whole have MUCH to lose in the ability to take a faithful Gospel Stand in both private and public arenas and even inside their own churches.
The Alliance for Lasting Liberty AUF and & Campaign also has open advocacy for pro Muslim inclusion in the Religious Liberty redefinition but Shari and the Constitution have their own contradictions. That is for another discussion.
On the issue of LGBTQ Russell Moore, Albert Mohler and the herd of NAMB/ Send Network Pastors comfortably associating, platforming, and partnering with & Campaign / Singer's AUF and LGBTQ Fairness for All- the question is "If you fully hold to the Biblical view that Homosexuality and notions of Gender fluidity are sinful, rebellious, harmful and eternally condemned then why are you playing footsies with it's advocates?
No matter how winsome, loving, inclusive, or understanding Russell Moore desires to present himself and his ERLC regime or his mentor Albert Mohler, the facts remain unchanged .They are promoting the rights of people to embrace sin as normal and a moral- civil right. No matter how much assertion of historic /biblical Christian conviction these assumed  conservative SBC /NAMB leaders boast- they are in the room with the funding from the far left and with the partners on BOTH sides of the supposed divide between the Equality Act vs the Fairness for All Compromise.
It is not possible to be thus DOUBLE MINDED  and be faithful to Him who called you or to the Baptist who pay their salaries.
Ephesians 5:
Walk in Light
8 For you were once darkness, but now you are light in the Lord. Walk as children of light 9 (for the fruit of the [b]Spirit is in all goodness, righteousness, and truth), 10 finding out what is acceptable to the Lord. 11 And have no fellowship with the unfruitful works of darkness, but rather [c]expose them. 12 For it is shameful even to speak of those things which are done by them in secret. 13 But all things that are [d]exposed are made manifest by the light, for whatever makes manifest is light. 14 Therefore He says:
"Awake, you who sleep,
Arise from the dead,
And Christ will give you light."
We're a 100% Listener Supported Network
3 Simple Ways to Support WVW Foundation
Make Monthly Donations
-or-
A One-Time Donation
Mail In Your Donation

Worldview Weekend Foundation
PO BOX 1690
Collierville, TN, 38027 USA

Donate by Phone

901-825-0652