More on The Religious Far Left's Plan To Target Conservative Christians Using A Biden Administration
SOME MAY HAVE FORGOTTEN HOW DEEPLY BELIEVERS WERE IMPACTED DURING THE OBAMA ADMINISTRATION-BUT IF THE "SECULAR DEMOCRATS OF AMERICA" HAVE THEIR WAY-THINGS ARE ABOUT TO BECOME MUCH WORSE.
Rev Thomas Littleton 12/15/2020
Worldview Weekend's Brannon Howse and guest Trevor Loudon exposed a new "blueprint" for a call to action from a political PAC encouraging a Biden administration to target churches and re-educate Christians to eliminate "Trumpism" and the "Religious Right". The plan is discussed in the December 14th WVW TV program.
"WVW-TV: Democrat Plan to Aggressively Persecute Conservative Christians Using The Biden Administration!"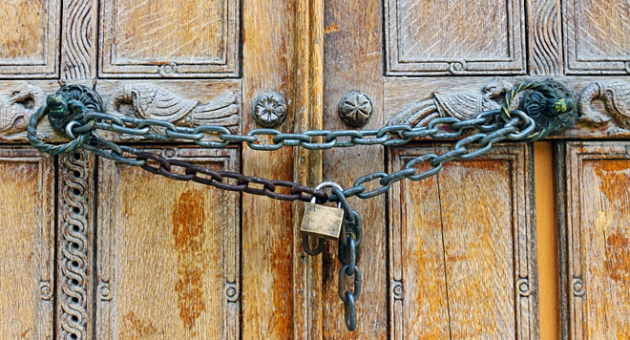 https://www.worldviewweekend.com/tv/video/democrat-plan-aggressively-persecute-conservative-christians-using-biden-administration-0
Brannon Howse explained the document prepared by SDA, a Democratic Political PAC while Trevor Louden makes the point that Churches who hold the right kind of leftward political views will not be targeted. Much like the compromised churches in the former Soviet Union who supported the Communist Party agenda or those German churches who erected Nazi flags in the sanctuaries, Democratic Party supportive churches and Christians will be exempted since their views are no threat to the regime. In fact they will be effective allies for it's agendas.
DETAILS OF THE SDA DOCUMENT PLANS:
"All rules, regulations, memoranda, and other actions regarding federally
administered health care programs that sanction denial of care on the basis of
religion must be repealed."
"Reverse all executive orders, rules, memoranda, and other actions that exempt
faith-based organizations contracting with the federal government from
nondiscrimination requirements that apply to secular organizations, including
employment discrimination. This includes the following (please see Appendix for
additional examples)."
"Dismantle the Department of Justice Religious Liberty Task Force
Dismantle the HHS Conscience and Religious Freedom Division
Repeal Executive Order 13798, Promoting Free Speech and Religious
Liberty and reverse its implementation across various executive agencies
● Rescind and replace the Department of Justice Memorandum, Federal Law
Protections for Religious Liberty"
"We urge your administration to disincentivize state funding for programs that are
not evidence-based and which can cause harm by spreading misinformation,
such as crisis pregnancy centers and abstinence-only education programs."
"Work with Congress to incentivize states to increase their vaccination rates by
repealing all nonmedical exemptions to mandatory vaccination for children in
schools and day care centers."
"Reverse the Trump administration policies that have allowed faith-based
government-funded contractors to provide adoption and foster care services to
discriminate on the basis of religion and work with Congress to pass the Every
Child Deserves a Family Act."
(NOTE -THIS GOAL AS WELL AS THE BELOW DOCUMETED PROGRESSIVE CHRISTIAN PARTNERS PROVES THE PRESENCE OF THE MASSIVE PRO LGBTQ LOBBY)
"Fully and robustly fund comprehensive, medically-accurate sex education."
(THIS IS COMPREHENSIVE SEXUALITY EDUCATION A MAJOR HRC /PP GOAL)
"Reverse DHS/FEMA policies enacted under President Trump that allow disaster
relief to be used to directly fund houses of worship for sectarian purposes,
including public funds for disaster related facility repair, if those funds are not
made available for all private nonprofits."
(THE ABOVE POLICY SHIFT WILL IMPACT MISSIONS ORGANIZATIONS LIKE BAPTIST NAMB NOW DEEPLY IN BED WITH FEMA)
"The Trump administration took advantage of the urgency surrounding COVID-19
relief to issue new rules and guidance at the Small Business Administration that
egregiously violated the separation of church and state, upended long standing
policy, and privileged houses of worship by exempting them from standards
applied to all other 501(c)(3) organizations and businesses applying for
assistance."
(NOTE -CHURCHES TOOK AN ESTIMATE $7.3 BILLION IN COVID BAILOUTS FROM THE SBA AND SOON WILL BE PAYING A VERY HIGH PRICE FOR IT. MORE CAN BE READ HERE:
https://thirtypiecesofsilver.org/2020/04/07/the-end-of-church-as-we-know-it/
DIGGING FURTHER INTO THE PLAN– THE "CHRISTIAN" PARTNERS OF SDA
Here is the Secular Democrats of America document . It is worth your time to investigate it as well as listen to the broadcast above. A KEY issue for the claims of these secularist Democrats is that Christian organizations take government funding yet are allowed to or licensed to "discriminate" due to religious exemptions which they want eliminated and from Freedom of Religion Restoration Acts which they want reversed.
ALL PRO EVANGLEICAL POLICIES OF PRESIDENT TRUMP AND PATRIOTIC SUPPORT OF TRUMP ARE IN THE CROSS HAIRS OF SDA.
https://seculardems.org/wpcontent/uploads/2020/11/SecularDemocratsofAmerica_Blueprint_BidenHarrisTransition
"Restoring Constitutional Secularism and Patriotic Pluralism in the White House
Prepared exclusively by Secular Democrats of America PAC for President-elect Joe
Biden and Vice President-elect Kamala Harris Transition Team."
"The Secular Democrats of America PAC (SDA) has prepared this document for the BidenHarris campaign to provide recommendations that will not only reverse the damage done by the Trump administration but boldly restore a vision of constitutional secularism and respect in the land for religious and intellectual pluralism.
We urge you to lead our nation on a path that revives the Founders' vision of religious
freedom in our government and promotes a unifying patriotic pluralism—not dogmatic
religious chauvinism—in American society. We believe that this is a moment not only to
enact policies to advance constitutional secularism but to position the Democratic Party to take back the mantle of religious freedom and pluralism from the Republican Party. "
"As people of private religious faith and public constitutional faith, President-elect Joe Biden and Vice President-elect Kamala Harris can bridge the deep divisions that President Trump has exploited and exacerbated over the past four years. Biden and Harris can bring millions of Americans of all faiths and millions of nonreligious Americans together around a shared vision of government seeking the common good while defending religious pluralism and the unbridled freedom of conscience."
MORE ON THE PAC ITSELF AND ITS PARTNERS
seculardems.org/about
"Secular Democrats of America is a federal political action committee that represents secular Democratic individuals and organizations. We advocate for secular governance, promote respect and inclusion of nonreligious Americans, and mobilize nonreligious voters. We support and empower our members with the resources, training, and support network they need to make an impact."
It all started in Texas
"In 2016, a group of secular Democrats established a Secular Caucus at the Texas Democratic Convention. As a result of their advocacy, the Texas Democratic Party incorporated three resolutions on religious freedom issues that year, including a call for the removal of the clause in the Texas state constitution that imposes a religious test for office. Inspired by their fellow Democrats in Texas, Nebraska and Arizona followed suit."
"In 2019, the Democratic National Committee (DNC) made unprecedented strides to include the nonreligious, a community long stigmatized and left without a seat at the table, by passing Resolution 38 and electing a representative of the secular community to the DNC Interfaith Council."
"Engaging this demographic, which represents nearly one in three voters under 35, will be key to winning elections in the future."
SDA HAS A LEGISLATIVE CAUCUS
"A secular caucus is a group, organization, or meeting of individuals within a political party or legislative body who share the common cause of:
 1) Protecting the separation of religion and government as the best guarantee of religious freedom for all Americans; and
2) Empowering the nonreligious to have an equal voice in our culture and our politics, alongside people of faith." 
"Secular Caucuses provide their members with the tools and resources they need to organize for power, including electing champions of religious freedom and secular democracy to office."
"While the Secular Democrats of America represents Secular Caucuses within the Democratic party, there is also a Congressional Freethought Caucus and an Association of Secular Elected Officials. We are hopeful that soon there will be Secular or Freethought Caucuses in legislative bodies throughout the country."
THE "CHRISTIAN PARTERS OF SECULAR DEMOCRATS OF AMERICA
"Secular Democrats of America is proud to partner with Vote Common Good to provide training that will equip you with the confidence to message effectively, and authentically, about religious freedom issues and your religious or nonreligious identity."
votecommongood .com
Vote Common Good inspired, energized, and mobilized people of faith to make the common good their voting criteria by pursuing faith, hope, & love for a change on election day 2020 and thereby prevented the re-election of Donald Trump.
We will continue to work to provide alternatives to "Trumpism" for faith voters.
WHAT WE DID AND WILL DO
"Many Christian voters recognize that their faith calls them to oppose the policies and approaches that characterized the Trump administration. In 2020, for many of these voters, their primary commitment was not to switch parties it was to be faithful to their beliefs and convictions and to make the common good their voting criteria. The behavior of Donald Trump made it impossible for them to continue to support him."
"The emergence of a misguided approach to "America First" has caused many of them to resist the blazoned nationalism and to "seek first the kingdom of God" as it relates to goodness, kindness, justice, truth, and decency."
"We were confident that 5-15% of the Christian vote wanted an "exit ramp" from supporting the Trump administration. We worked to help them see and take that exit."
"We accomplished this goal across the country and in the crucial swing states of Wisconsin, Michigan and Pennsylvania. We saw that change on election day and know that it prevented Donald Trump from winning re-election."
The head of Vote Common Good is none other than Emergent Church leader and former Leadership Network (founder Bob Buford) employee Doug Pagitt.
(NOTE : It was Pagitt who helped identify and recruit the prospective stars for the Emergent movement like Brian McLaren, Rob Bell, Mark Driscoll, and many others who have helped to vilify Biblical conservative Christianity and THE role Christians play politically .It is important to see that THE VERY PEOPLE ACCUSING CHRISTIANS OF BEING TOO POLITICAL FOR A DECADE ARE THEMSELVES WORKING DIRECTLY AS PARTNERS FOR A RADICAL DEMOCRATIC PART PAC. All along the goal has been to move a generation of churches, leaders , and their "gospel" vision and politics toward Faith Based Partnership ideology of Community Development and Social Justice. Doing the bidding of Leadership Network Founder Buford ,who is a great admirer of Lenin, the Emergent movement left a path of destruction throughout evangelical circles strewn with the faith of thousands and the bones of disgraced leaders like Bell and Driscoll. ..while McLaren joins Pagitt in the Vote Common Ground Movement .)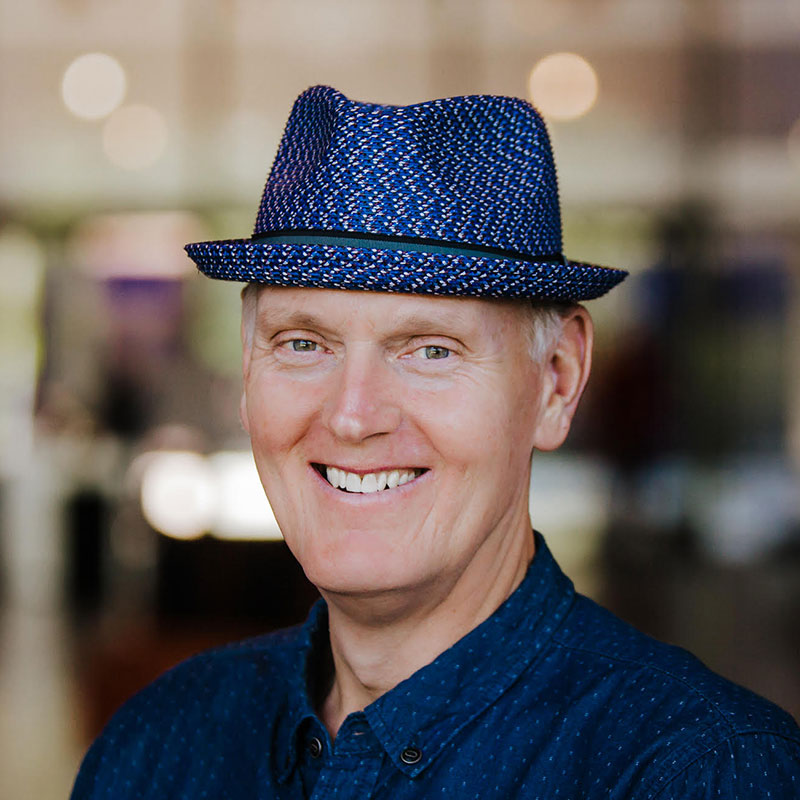 Doug Pagitt
"Doug Pagitt is the Executive Director and one of the founders of Vote Common Good. Doug is an author, pastor, social activist and . A leading voice for progressive Christianity, Doug makes frequent national media and speaking appearances. His new book, Outdoing Jesus, is available now. "
Pagitt has a variety of Interfaith "Christian/Muslim" and LGBTQ advocates working with him on the Vote Common Good Team.
SAMPLE PRO BIDEN RHETORICOF VOTE COMMON GOOD
" Decency matters. Justice matters. Truth matters. We have been called to love our neighbor as ourself, and that means voting AGAINST the discrimination, corruption, and manipulation of Trump, and FOR the decency, justice, and truth of Joe Biden. Will you join us?"
MORE
THE FALSE NATIONALISM NARRATIVE ACCUSING PARTIOTISM
https://www.christiansagainstchristiannationalism.org/sign
One of the contributing partners with the Secular Democrats of America PAC is "Christians Against Nationalism". Many of the usual suspects from the progressive left are here among its leaders as well.
TONY CAMPOLO,
A FOUNDER OF THE RED LETTER CHRISTIAN MOVEMENT
MELISSA ROGERS,
VISITING PROFESSOR,
WAKE FOREST UNIVERSITY SCHOOL OF DIVINITY
( Rogers was the head of Obama Administrations "Faith Based Partnership "grant programs so she actually helped LURE Christian organizations INTO government funding and is now helping to see to it that their politics, if Biblically conservative, are not tolerated.)
And of course the ever present compromiser/ Third Way socialist Christian:
JIM WALLIS,
PRESIDENT AND FOUNDER,
SOJOURNERS
The RHETORIC –
"As Christians, our faith teaches us everyone is created in God's image and commands us to love one another. As Americans, we value our system of government and the good that can be accomplished in our constitutional democracy. Today, we are concerned about a persistent threat to both our religious communities and our democracy — Christian nationalism."
"Christian nationalism seeks to merge Christian and American identities, distorting both the Christian faith and America's constitutional democracy. Christian nationalism demands Christianity be privileged by the State and implies that to be a good American, one must be Christian. It often overlaps with and provides cover for white supremacy and racial subjugation. We reject this damaging political ideology and invite our Christian brothers and sisters to join us in opposing this threat to our faith and to our nation."
 "As Christians, we are bound to Christ, not by citizenship, but by faith."
CONCLUSION
The future of religious freedom is uncertain BUT it certainly under fire in America today. So is the Constitution and the election process itself. These also mean the Republic is under grave threat. The only ones who do not seem to realize this are those who take the shallow rhetoric of politicians and think tanks to heart and the FOOLISH "CHRISTIANS" WHO follow it. The real problem with religious liberty in America is not party politics but the fact that many from without and within seem to be most eager to place these Constitutional freedoms up for grabs for anyone and everyone seeking to redefine it by forces antithetical to THEM. And of course there are always the soulless throng willing to sell their own convictions and influence to the highest bidder no matter how deadly their intentions may be.
WHAT WILL BECOME OF THE CHURCH AND BELIEVERS IN AMERICA? THE FAITHFUL CAN TRUST A FAITHFUL GOD- BUT THERE ARE NO PROMISES IN HIS WORD THAT PERSECUTION WILL BE AVOIDED…ACTUALLY THE OPPOSITE IS PROMISED.
WILL WE SEE CHURCH DOORS LOCKED AND CHRISTIANS SOUGHT OUT FOR RE-EDUCATION?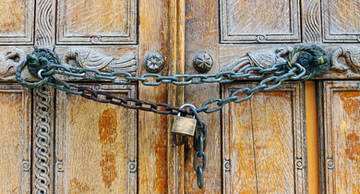 STILL THE GODLY MAN AND WOMAN MUST SPEAK GOD'S TRUTH EVEN TO POWER.
1ST KINGS 22:
Micaiah Prophesies Against Ahab
13 "And the messenger who went to summon Micaiah said to him, "Behold, the words  of the prophets with one accord are favorable to the king. Let your word be like the word of one of them, and speak favorably." 14 But Micaiah said,"As the LORD lives, what the LORD says to me, that I will speak." 15 And when he had come to the king, the king said to him, "Micaiah, shall we go to Ramothgilead to battle, or shall we refrain?" And he answered him, "Go up and triumph; the LORD will give it into the hand of the king." 16 But  the king said to him, "How many times shall I make you swear that you speak to me nothing but the truth in the name of the LORD?" 17 And he said, "I saw all Israel scattered on the mountains, as sheep that have no shepherd. And the LORD said, 'These have no master; let each return to his home in peace.'" 
CONSERVATIVES IN AMERICA DO NOT TRUST THE 2020 ELECTION PROCESS OR RESULTS. EVEN FEWER AMERICANS TRUST THE FALSE AND HIGHLY COORDINATED MAINSTREAM AND SOCIAL MEDIA'S EFFORTS TO SQUASH ELECTION CONCERNS.
NOW FAITH LEADERS LIKE RUSSELL MOORE JOIN IN TO PROMOTE "BIDEN PRESIDENCY".
Rev Thomas Littleton
12/3/2020
FAITH LEADERS INCLUDING BAPTIST RUSSELL MOORE JOINED THE COORDIANTED EFFORT WITH ASSOCIATED PRESS AND RELIGION NEWS SERVICE
A perfect example of how the top down efforts are working to influence conservatives, especially Christians, with the false media narrative is the TODAY'S event sponsored by the liberal Associated Press, universalist Religion News Service and The Conversation sponsored Gates, Ford, Hearst, Knight, and other progressive Foundations. This places Southern Baptist Ethics Expert and Obama administration advocate Russell Moore at the heart of the pro Biden election fraud narrative. Russell Moore Joins a team of operatives including a Muslim, a Catholic, a liberal Sojourner leader/& Campaign Elder in puffing the coordinated false media narrative.
"PANEL DISCUSSION: Join us as we look ahead to the role of religion in the Biden presidency"
"Moving forward with faith: Religion and politics in a Biden presidency "
How will faith influence the direction of the Biden administration?
What agenda will various religious institutions pursue?
Can religion be a force for healing the nation's deep political, ideological and racial divides?
"Join us for a Zoom panel discussion between our journalists and noted faith leaders as we explore what role religion will play in the public square during the coming years. Hosted by The Associated Press, Religion News Service and The Conversation. Open to the public."
"Meet the panelists:
Dilshad D. Ali, the former editor-in-chief of Altmuslim, is an editor at Haute Hijab, and a member of Religion News Service's journalism advisory board.
Dr. Barbara Williams-Skinner, CEO and co-founder of Skinner Leadership Institute and co-convener of the National African American Clergy Network.
Dr. Steven P. Millies, an associate professor of public theology and the director of The Bernardin Center at Catholic Theological Union.
Dr. Russell Moore, theologian and president of the Ethics & Religious Liberty Commission of the Southern Baptist Convention.
Thursday, December 3, 2020 at 4p.m. EST "
THE BROADER COORDINATION OF MEDIA PROJECTION AND SUPPRESSION.
This writer, like many of you, has been been disturbed to watch the failure of the press and even social media to report on the mounting evidence of election fraud and wrong doing on the part of the Democratic Party, local polling officials and the election software and ballots. Many have seen their own social media post removed or marked as "false " or "fake news". Even President Trump himself is in a daily battle with social media like Facebook and Twitter who are flagging HIS information to the American public as "false" or "misinformation".
A quick pull back from the frustrating efforts of Americans to communicate and exercise free speech and locate outlets for a free and honest press reveals one undeniable reality; these efforts by the mainstream media ,including Fox News, and social media to squash truth and information are totally and carefully coordinated.
BUT WHO IS DOING IT?
This author found a SMOKING GUN when following the links provided by social media giant Facebook when his own post about Smartmatic ( one of the programs named in the election irregularities) Chairman of the Board Peter Neffinger was marked as "False Information" by a Facebook "fact checker" even though it was the direct link to the actual biography page on Smartmatic's website. Following the "factcheck links" and the alternative "approved" information sources led to Facebooks own partnership with promoting "The National Task Force on Election Crises" ( as in plural crises ).This information appeared on the facebook.com / voting information center.
( NOTE : Facebook Fact Checker used in the above issue oddly works for Daily Caller )
"Fact Check Reporter at The Daily Caller"
THE PLAYERS AND THEIR EVOLVING FOCUS
REALITY IS THE MEDIA ARE STILL CAMPAIGNING TO ELECT JOE BIDEN AS PRESIDENT .
HERE IS HOW:
SOCIAL MEDIA LINKS LEAD READERS TO THEIR OWN PARTNERS STORIES .
NATIONAL TASK FORCE ON ELECTION CRISES ( NOTE PLURAL -MULITIPLE CRISIS)
This Task Force is a primary partner for Facebook and other media outlets with "News" to counter Team Trump and other supporters investigating or even questioning the election. On September 29 2020 a Harvard Journalist Nieman Lab had promoted the "Task Force" information to and for journalist to be prepared in advance for such claims. Well before this on March 26 2020 the Task Force had been promoted by it's partner and possible parent organization Protecting Democracy Project (PDP) as a means to support mail in and alternative voting using the Covid Pandemic as one of many concerns for a free and fair election. PDP is also responsible for the Transition Integrity Project which has a Soros Open Society advisory council member in leadership. The Task Force has overlapping leadership with the TIP organization and though it claims to be "cross partisan" the founders and leaders of Protect Democracy project are both former White House Counsels to Barak Obama and Task Force cross partisan leaders themselves are rabid anti-Trump.
The leadership of the Protect Democracy Project and Harvard's Nieman Lab are actively coordinating the media campaign supporting the validity of the troubled election and the projected presidency of Biden while openly demanding that "Trumpism must be squashed and stamped out."
FOLLOW CLOSELY TO NIEMAN LAB AND "PROTECTING DEMOCRACYPROJECT" EFFORT
A HARVARD JOURNALISM FELLOWSHIP AND CENTER HAS PROMOTED THE TASK FORCE" SINCE SEPTEMBER 29 2020 OVER A MONTH BEFORE THE ELECTION.
( OF NOTE –Ann Marie Lipinski (born January 1956) is a journalist and the curator of the Nieman Foundation which oversees the Lab and Journalism Fellowship and is former editor of the Chicago Tribune. )
Harvard University "Nieman Lab" had promoted "The National Task Force on Election Crisis on September 29th 2020 In an article for ":What Journalist Should Know….
The election could be contested and last for weeks after Nov. 3. Here's what experts think journalists should know.
https://www.niemanlab.org/2020/09/the-election-could-be-contested-and-last-for-weeks-after-nov-3-heres-what-experts-think-journalists-should-know/embed/#?secret=c9omHWAhsz
FROM THE ARTICLE AT NIEMAN LAB
(Note you can also follow their links to The National Task Force on Election Crisis .)
ALSO NOTE THE ORGANIZED EFFORTS TO INCLUDE FAITH LEADERS AMONG THOSE THE "TASK FORCE HAS REACHED OUT TO". MORE ON THAT LATER.
"The National Task Force on Election Crises, a cross-partisan group of experts, wants reporters to know exactly how presidential elections are conducted and decided — including what happens when election results are disputed.FROM NIEMAN REPORTSHow should journalists respond to Trump's refusal to commit to a peaceful transfer of power?The task force has a number of resources specifically for journalists, starting with a media guide and legal guidelines that explain, for example, that no, the president cannot postpone or cancel the general election. In a virtual summit for journalists this month, government officials, election experts, and civil rights advocates advised journalists on what they can do to reduce the impact of misinformation and bad faith claims about the election. (Besides media workers, the task force has reached out to tech companies, politicians, military figures, professional athletes, faith leaders, and business executives.) Many of the recommendations for reporters fell into one of three buckets: setting expectations before the election; covering and contextualizing Election Day itself; and reporting on what happens after November 3."
"It's in this post-Election Day period "when inevitably there will be challenges and questions raised about the results and about the accuracy," Michael Chertoff, a former U.S. Secretary of Homeland Security under George W. Bush, said during the summit. How journalists frame these inevitable challenges, Chertoff added, will be "very, very critical" to "maintaining good order, discipline, and faith in our process."
MORE ON SUGGESTIONS FOR JOURNALIST ON HOW TO HANDLE THE POST ELECTION CLAIMS INCLUDING THOSE OF THE PRESIDENT
"How Should Journalists Respond to Trump's Refusal to Commit to a Peaceful Transfer of Power?"
"Set expectations for election night"
"Brendan Nyhan, a political scientist and professor at Dartmouth College, argued that Americans may be the most vulnerable to misinformation during an unexplained waiting period. He said the media — particularly cable news — should build their coverage around a scenario in which the winner of the election is not known on election night."
"It's going to be essential for the media to be responsible in that moment. They really are guardians of the legitimacy of our democratic process," Nyhan said. "It will be tempting to put people on TV saying things about what's happening, including that the election is being stolen, to fill the void in the news environment. I would just encourage everyone to think about the stakes here again, that we live in a country that is at significant risk of democratic erosion. Amplifying those kinds of claims in that moment is a profoundly irresponsible act."
MORE from the article :
"Make a plan for misinformation."
"The primary source of misinformation in people's information diets is from mainstream political figures via the mainstream media," Nyhan said. "Newsrooms need to prepare for a political environment in which mainstream political figures, most notably the President of the United States, are going to promote false and unsupported claims about the election. They need to prepare for that now. And they need to have a conversation internally about how to cover those claims in a way that's consistent with their journalistic values."
"Nyhan noted that the standard advice to journalists — verify before publication, avoid amplifying misinformation — is easier said than done."
"It's not easy. And the reason is those claims will often be made by high-profile political figures in a way that media organizations feel like they have to cover on deadline," Nyhan said. "If they are not careful, they will cover them in a 'he said, she said' manner that gives legitimacy to unfounded, unverified, or unrepresentative claims."
NOTE THEY EVEN NAME IN SEPTEMBER THREE OF THE DISPUTED STATES
"Learn the timetable."
"Did you know that if there's no clear winner by noon on election day — January 20, 2021 — the Electoral Count Act provides for an "acting president" while disputes are resolved? The Speaker of the House is first in line; the current president does not stay in office."
"States will be working to count votes, resolve disputes over rejected ballots, and address an already unprecedented number of legal challenges before the certification deadline in early December. Many states, including the battlegrounds of Wisconsin, Michigan, and Pennsylvania, will be doing this on the fly, after making provisions to allow mail-in voting during a presidential election for the first time due to Covid-19."
WHO IS THE NIEMAN LAB AND THE NIEMAN FOUNDATION?
About Nieman Lab
"The Nieman Journalism Lab is an attempt to help journalism figure out its future in an Internet age."
"The Internet has brought forth an unprecedented flowering of news and information. But it has also destabilized the old business models that have supported quality journalism for decades. Good journalists across the country are losing their jobs or adjusting to a radically new news environment online. We want to highlight attempts at innovation and figure out what makes them succeed or fail. We want to find good ideas for others to steal. We want to help reporters and editors adjust to their online labors; we want to help traditional news organizations find a way to survive; we want to help the new crop of startups that will complement — or supplant — them."
(NOTE NIEMAN FELLOWS IN JOURNALISM HAVE COME FROM ALL OVER THE WORLD AND CURRENTLY ARE BEING TRAINED AND EQUIPED FOR MEDIA IN THE INTERNET AGE !)
About the Nieman Foundation
"Established in 1938, the Nieman Foundation for Journalism at Harvard administers the oldest fellowship program for journalists in the world. More than 1,300 journalists of accomplishment from 88 countries have received Nieman Fellowships and benefited from a year of study and exploration at Harvard University. The annual deadline to apply for a fellowship is December 15 for international journalists and January 31 for Americans."
"The Nieman Foundation also publishes the quarterly magazine Nieman Reports, the nation's oldest magazine devoted to a critical examination of the practice of journalism. Additionally, the foundation is home to the Nieman Program on Narrative Journalism and the Nieman Watchdog Journalism Project, which encourages reporters and editors to monitor and hold accountable those who exert power in all aspects of public life."
https://nieman.harvard.edu/about/
"Nieman is the only fellowship program that also houses an array of publishing and convening initiatives focused on journalism. These include:
Nieman Lab, an online reporting enterprise focused on the future of news and innovation. Nieman Lab has a staff of reporters writing daily about the most significant developments in journalism and has become a leading source of news about digital media for an international audience;
Nieman Reports, a website and print magazine that explores contemporary journalism's most important challenges and provides a forum for the industry's leading voices on issues of ethics, values, innovation and more. It also serves as a town square for Nieman's global alumni network;
Nieman Storyboard, a website that showcases exceptional narrative journalism and the art and craft of reported storytelling. Storyboard has become an important gathering place for the top practitioners of narrative journalism to talk about what works and why."
"In addition, Harvard's beautiful Lippmann House, where Nieman is located, is the convening center every year for dozens of seminars, master classes, conferences and awards ceremonies. These bring together not only our fellows but the broadest-possible array of those practicing, celebrating, challenging and advancing journalism."
THE COORDIANTED EFFORT TO PROMOTE THE TASK FORCE AND JOURNALISTIC PREPAREDNEDD FOR THE 2020 ELECTION GOES BACK TO MARCH 2020 AND THE "PROTECT DEMOCRACY PROJECT" ORGANIZATION.
PROTECT DEMOCRACY PROJECT IS FOUNDED AND LED BT TWO FORMER WHITE HOUSE COUNCIL MEMBERS
Ian Bassin
Co-Founder and Executive Director – Ian served as Associate White House Counsel from 2009-2011.Ian Bassin is president and executive director of the Protect Democracy Project, the same position he holds in United to Protect Democracy. 
Justin Florence
Co-Founder and Legal Director-He has previously served in the Office of the White House Counsel as Special Assistant to the President and Associate Counsel to the President. Justin Florence is legal director for PDP.
These two leaders of Protect Democracy November 27 piece in the L A Times READS:
"WHAT THE US NEEDS TO DO TO STAMP OUT TRUMPISM"
PROTECT DEMOCRACY POST ON NOVEMBER 25 SPEAKS TO THEIR PARTNERSHIP WITH THE NATIONAL TASK FORCE ON ELECTION CRISIS
"Now that the presidential transition is underway in full, what's next, other than more certifications from a few states remaining? Here are key dates through Inauguration to know, from our partners at National Task Force on Election Crises:"
"PROTECT DEMOCRACY" PROMOTED THE "TASK FORCE" IN MARCH 26TH 2020 WHICH IS NOW AT THE EPICENTER OF MEDIA COORDIANTION.
.
National Task Force on Election Crises Releases Guidance on How to Protect Elections in the Age of COVID-19
https://protectdemocracy.org/update/national-task-force-covid-19/embed/#?secret=DDNHVZL8vN
National Task Force on Election Crises Releases Guidance on How to Protect Elections in the Age of COVID-19
National Task Force on Election Crises March 26, 2020
"Cross-Partisan Team of Experts Has Assembled to Help Ensure a Free and Fair 2020 Election Despite Unexpected Disruptions and Disasters, Including COVID-19 Pandemic.
WASHINGTON, DC — On March 26, 2020, the National Task Force on Election Crises released the first of several planned guides for how to respond to potential disruptions of the 2020 general election. The COVID-19 Election Guide, available here, addresses how state and local officials can protect eligible voters' ability to cast ballots without undue risk to their own health or to the broader community. The Task Force was formed in 2019 to be prepared to respond to a wide range of potential threats to a free and fair 2020 election in a collaborative, cross-partisan, and multidisciplinary fashion. More information about the Task Force is available here.
"Elections are the foundation of our democracy, but there are many ways in which regular electoral procedure could be disrupted," said Trey Grayson, a member of the Task Force and former Secretary of State of Kentucky and former President of the National Association of Secretaries of State. "The coronavirus pandemic is a perfect example of how elections can be impacted, but it's far from the only threat, and many election administrators are already starting from a place where they don't have sufficient resources. We need to plan and prepare to ensure our elections are resilient."
The COVID-19 Election Guide offers recommendations to help legislators and election officials conduct a successful 2020 general election, despite the many challenges that the coronavirus is likely to pose, with the goal of ensuring that the election is conducted on time as required by law and that public confidence in the integrity of the electoral process and the legitimacy of the outcome is preserved. Recommendations for helping to achieve these goals include:
Expanding no-excuse absentee vote-by-mail
Maximizing early voting days and hours
Increasing the number of polling places and other voting options
Proactive, transparent communication with voters
The guide also provides recommendations on the use of emergency powers by governors and other state officials to respond to the crisis. Any departure from the ordinary rules governing the electoral process, it states, should be made pursuant to state and federal law using objective criteria that guides official discretion and minimizes partisan bias.
"Our nation has overcome crises before and we will overcome this one," said Task Force member Michael Chertoff, former U.S. Secretary of Homeland Security under President George W. Bush. "But doing so requires well thought out contingency plans, advance preparations, broad coalitions working together, and support for those on the front lines of making our elections work—election administrators, local officials, poll workers, the media, and especially the voters. I know there are so many dedicated public servants around the country already working to ensure the success of our elections and hope by joining this Task Force I can do my small part to support them."
Task Force member Vanita Gupta, President and CEO of The Leadership Conference on Civil and Human Rights, added, "In 2020, further unexpected events are bound to take place, but the right to vote must be protected and preserved. Already, we are seeing the impact of COVID-19 on primary elections—and officials are obligated right now to take steps, like the ones outlined in our guide, to ensure the general election proceeds on schedule as required under federal law. The National Task Force on Election Crises was formed to ensure that all eligible voters are able to make their voices heard when the ballots are counted. No voter should have to choose between their health and the right to vote, and voters of color and other historically disenfranchised communities must be able to make their voices heard. The right to vote is one of our most basic rights as Americans, and it is our collective task to make sure it can be fully realized—even under the most difficult circumstances."
"As a nation, we have a long history of unequal access to the ballot box. We have been preparing to meet voter suppression challenges for this year's election for some time. Now we must also respond to a public health crisis and prepare for a wide range of other potential election disruptions, such as a major cyber-attack, online foreign interference or fights over contested election results," said Task Force member Sherrilyn Ifill, President and Director-Counsel of the NAACP Legal Defense and Educational Fund. "As we've seen with other election challenges, those who will be most impacted are voters in African American, Latino and other traditionally marginalized communities. That's why we need to rapidly prepare at the federal, state, and local levels to protect the 2020 election. This will require a massive effort, but it's critical to safeguard our democracy."
"In a critical election year, steps can and must be taken to ensure that the democratic process proceeds on schedule through the November election, while protecting the health of both voters and poll workers," said Trevor Potter, President of the nonpartisan Campaign Legal Center and a former Republican Chairman of the Federal Election Commission. "Our election processes and infrastructure will continue to be tested by the coronavirus. Policymakers and election officials must ensure that every eligible American has access to the ballot box because the essence of democracy is that every eligible voter must have the opportunity to participate. Elections have endured in other times of crisis, and they will in 2020."
For more information about the National Task Force on Election Crises, visit ElectionTaskForce.org.
To read the COVID-19 Election Guide, visit ElectionTaskForce.org/news.
For more on Protect Democracy's work amid the coronavirus pandemic click here.
"The National Task Force on Election Crises is a diverse, cross-partisan group of more than 40 experts in election law, election administration, national security, cybersecurity, voting rights, civil rights, technology, public health, and emergency response. The mission of the nonpartisan National Task Force on Election Crises is to ensure a free and fair 2020 general election by recommending responses to a range of potential election crises. The Task Force does not advocate for any electoral outcome except an election that is free and fair."
"The Task Force was convened by Protect Democracy, a nonpartisan nonprofit organization. Protect Democracy's staff supports the work of the Task Force, and in doing so has drawn on assistance from Jenner & Block, the Institute for Constitutional Advocacy and Protection at Georgetown Law, the Democracy & Rule of Law Clinic at Harvard Law School, and the William & Mary Election Law Society."
"Current members of the Task Force include:
Jim Baker, Director of National Security and Cybersecurity, R Street Institute; Former FBI General Counsel
Rajiv Chandrasekaran, The Emes Project; Former Associate Editor, The Washington Post
Christine Chen, Executive Director, Asian and Pacific Islander American Vote (APIAVote)
Michael Chertoff, Former U.S. Secretary of Homeland Security
Kristen Clarke, President and Executive Director, Lawyers' Committee for Civil Rights Under Law
Tom Coleman, Former Member of Congress (R-MO)
Tiana Epps-Johnson, Executive Director, Center for Tech and Civic Life
Edward B. Foley, Professor of Law, Ohio State University
Christopher Fonzone, Former National Security Council Legal Adviser
Hannah Fried, Campaign Director, All Voting is Local, The Leadership Conference Education Fund
Joshua Geltzer, Executive Director and Visiting Professor, Georgetown Law's Institute for Constitutional Advocacy & Protection
Dipayan Ghosh, Co-Director, Digital Platforms & Democracy Project, Harvard Kennedy School
Elizabeth Goitein, Co-Director, Liberty and National Security Program, Brennan Center for Justice at NYU School of Law
Rosalind Gold, Chief Public Policy Officer, National Association of Latino Elected Officials (NALEO) Educational Fund
Trey Grayson, Former Secretary of State of Kentucky; Former President of National Association of Secretaries of State
Rebecca Green, Professor of the Practice of Law and Co-Director of the Election Law Program, William & Mary Law School
Yasmin Green, Director R&D, Jigsaw (Google)
Vanita Gupta, President and CEO, The Leadership Conference on Civil and Human Rights
Sam Hirsch, Partner, Jenner & Block LLP
Karen Hobert Flynn, President, Common Cause and the Common Cause Education Fund
Sherrilyn Ifill, President and Director-Counsel, NAACP Legal Defense Fund (LDF)
Rachel Kleinfeld, Senior Fellow, Democracy, Conflict, and Governance Program, Carnegie Endowment for International Peace
María Teresa Kumar, President and CEO, Voto Latino Foundation
Ryan Macias, Former Acting Director of Testing and Certification, U.S. Election Assistance Commission
Mary B. McCord, Legal Director and Visiting Professor, Georgetown Law's Institute for Constitutional Advocacy and Protection
Amber McReynolds, CEO, National Vote at Home Institute
Michael T. Morley, Assistant Professor of Law, Florida State University College of Law;
Jennifer Morrell, Partner, Elections Group
Lawrence Norden, Director, Election Reform Program, Brennan Center for Justice at NYU School of Law
Adav Noti, Senior Director for Trial Litigation & Chief of Staff, Campaign Legal Center;
Norman Ornstein, Resident Scholar, American Enterprise Institute
Michael Osterholm, Director, Center for Infectious Disease Research and Policy, University of Minnesota
Tammy Patrick, Senior Advisor, Elections, Democracy Fund
Trevor Potter, President, Campaign Legal Center
Ezra Rosenberg, Co-Director of Voting Rights Project, Lawyers' Committee for Civil Rights Under Law
Paul Rosenzweig, Senior Fellow, R Street Institute; Former DHS Deputy Assistant Secretary for Policy
Thomas Saenz, President and General Counsel, MALDEF (Mexican American Legal Defense and Educational Fund)
Hector Sanchez Barba, CEO and Executive Director, Mi Familia Vota
Marian K. Schneider, President, Verified Voting
Kate Shaw, Professor of Law, Benjamin N. Cardozo School of Law
Theodore M. (Ted) Shaw, Julius L. Chambers Distinguished Professor of Law and Director of the Center for Civil Rights, UNC School of Law
Paul Smith, Vice President for Litigation and Strategy, Campaign Legal Center
Wendy Weiser, Vice President and Director, Democracy Program, Brennan Center for Justice at NYU School of Law
Robert Weissman, President, Public Citizen
Lawrence Wilkerson, Former Chief of Staff to the U.S. Secretary of State"
*Organizational and academic affiliations are for identification purposes only and don't necessarily represent institutional endorsement."
PROTECT DEMOCRACY WAS ALSO RESPONSIBLE FOR THE TRANSITION INTEGRITY PROJECT
BRANNON HOWSE OF WVW TV REPORTED ON ITS ACTIVITIES OVER A MONTH AGO
TRANSITION INTERGRITY PROJECT
"The Transition Integrity Project (TIP) was a series of June 2020 political scenario exercises in the United States, involving over 100 current and former senior government and campaign leaders, academics, journalists, polling experts and former federal and state government officials. The exercises examined potential disruptions to the 2020 presidential election and transition.[1][2][3][4] TIP is not an organization, but rather a short-term project run under the auspices of the organization Protect Democracy.
SOROS IN THE WINGS WITH "TIP"AND "TASK FORCE "LEADER
According the website INFLUENCE WATCH "Task Force leader Trey Grayson, Former Secretary of State of Kentucky; Former President of National Association of Secretaries of State was involved with (Soros Open Society Foundations Advisory Board members) work of Rosa Brooks in the Transition Integrity Project . "ROSA BROOKS is Co-founder Rosa Brooks is a professor at the Georgetown University Law Center and a former Obama administration Pentagon official. She serves on the advisory board of George Soros's Open Society Foundations (OSF) in the United States, and was previously special counsel to the president at the Open Society Institute in New York."
(AGAIN -NOTE THE GOALS OF THE TASK FORCE ACCORDING TO PROTECT DEMOCRACY)
"In anticipation on March of the Covid 19 Pandemic on the Elections Protect Democracy and the "Task Force" seek"
" The COVID-19 Election Guide offers recommendations to help legislators and election officials conduct a successful 2020 general election, despite the many challenges that the coronavirus is likely to pose, with the goal of ensuring that the election is conducted on time as required by law and that public confidence in the integrity of the electoral process and the legitimacy of the outcome is preserved. Recommendations for helping to achieve these goals include:
Expanding no-excuse absentee vote-by-mail
Maximizing early voting days and hours
Increasing the number of polling places and other voting options
Proactive, transparent communication with voters
The guide also provides recommendations on the use of emergency powers by governors and other state officials to respond to the crisis. Any departure from the ordinary rules governing the electoral process, it states, should be made pursuant to state and federal law using objective criteria that guides official discretion and minimizes partisan bias."
MORE ON MOORE'S MAINSTREAM MEDIA PARTNERS FROM THE DECEMBER 3RD EVENT
NOTE: "THE CONVERSATION " IS AN OBVIOUS MODERN DAY THIRD WAY DIALOG OPERATED AND FUNDED GLOBAL INTEREST DIALOG.
About Religion News Service, LLC
Religion News Service is an independent, nonprofit and award-winning source of global news on religion, spirituality, culture and ethics, reported by a staff of professional journalists. RNS is not affiliated with any religious tradition. Founded in 1934, RNS seeks to inform readers with objective reporting and insightful commentary and is relied upon by commercial and faith-based news organizations in a number of countries. RNS is a subsidiary of Religion News Foundation and is affiliated with the Missouri School of Journalism at the University of Missouri.
About AP
The Associated Press is the essential global news network, delivering fast, unbiased news from every corner of the world to all media platforms and formats. Founded in 1846, AP today is the most trusted source of independent news and information. On any given day, more than half the world's population sees news from AP.
About The Conversation
The Conversation US launched in October 2014 with funding from six foundations. It is an independent source of commentary and analysis from the academic and research community, delivered direct to the public. A team of professional editors work with academic scholars to unlock their knowledge to then be shared with the wider public. Access to trusted, independent, high quality, authenticated, explanatory journalism is critical to a functioning democracy. Our goal is to promote better understanding of current affairs and complex issues leading to a better quality of public discourse.
CONCLUSION
The clear and undeniable reality we are facing is an unprecedented IN THE 2020 Presidential Election. Confusion and uncertainty abound. It is backed up by a massive, coordinated, and no doubt well funded propaganda effort which has all but taken over and eclipsed both the investigation of facts and free speech among media outlets and everyday Americans on their own social media. The arrogance of these organizations to censor free speech even extend to President Donald Trump and to his legal team and witnesses testifying before our courts. The President appears to be up to the task and is not intimidated by the false media or their attacks on him ,his family and his character. Thanks to independent news sources like WVW TV and a few others, and to American's who are speaking out, the truth and the battle to make it known is not lost. Common sense Americans from both sides of the political divide are rightly concerned. And faithful Christians who love the Truth and the God given freedoms enjoyed and long celebrated in America know that too much is at stake to walk away from "such an appointed time as this". Russell Moore and the ERLC under his control have never been more glaring in their intentional failure to represent the believers whose interest they are PAID TO PROTECT.
We're a 100% Listener Supported Network
3 Simple Ways to Support WVW Foundation
Make Monthly Donations
-or-
A One-Time Donation
Mail In Your Donation

Worldview Weekend Foundation
PO BOX 1690
Collierville, TN, 38027 USA

Donate by Phone

901-825-0652