IS ERLC /RUSSELL MOORE SOUNDING FAKE ABUSE OUTRAGE? SBC VICTIMS STILL HAVE NO WAY TO REPORT ABUSE .
CONFIRMED ON OCTOBER 8TH AFTER THE ERLC "CARING WELL CONFERENCE " NO HOTLINE OR ENTITY OR CONTACT IS AVAILABLE  FOR ABUSE VICTIMS IN THE SBC.
Rev Thomas Littleton                                                                                              10-8-2019
( Recently a person of color in the SBC who has been repeatedly abused by superiors and who has watched the Caring Well Conference be planned and executed -asked this writer  how they could report the abuse they had suffered . After an extensive search of SBC websites- the ERLC – The Caring Well Report and web site – and combing through a long list of press releases on the topic of addressing abuse and protecting the vulnerable in the SBC (and the Gospel) -no place for reporting or even contacting the proper channels to report abuse in the SBC exist.
The SBC Executive Committee , SBC President J D Greear  and ERLC head Russell Moore have been talking about SBC abuse since 2018 but to date NO MECHANISM EXIST THAT IS IN PUBLIC VIEW FOR VICTIMS OF ABUSE TO REPORT TO SBC AUTHORITIES . The compelling question is "WHY?" . How can they address or prevent further  abuse with no reporting mechanism in place?
This writer was informed by the Executive Committee that no such place for contact or method of reporting has been established .
Part TWO of this report will examine what IS being accomplished by the Caring Well  effort and how it is being used to promote women's empowerment and eventual leadership roles of women in the SBC .The effort is also working to empower top down authority overriding  local church autonomy in matters the SBC Abuse Advisory Board  deems under the authority via the newly approved Committee on Abuse from the SBC    2019 meetings in Birmingham June 2019  repurposed "Standing Credentials Committee".)
CARING WELL OR CARELESS PLANNING ?
ALL THINGS CONSIDERED EXCEPT THE VOICE OF THE VICTIMS 
Russell Moore has been planning and scheming -wishing and and hoping to address sexual abuse in the SBC for over a year .The ERLC has now done a profitable conference, brought  famous victims of abuse with books to sell and even helped draft a 52 page document to go along with the effort – YET to date -NO phone number- abuse hotline or even contact email for victims to report sexual abuse in the Southern Baptist Convention exist . NOTHING
https://erlc.com/upcoming-events/2019-erlc-national-conference
The issue of sexual abuse in the SBC  hit the Houston Chronicle in February 2019
https://www.houstonchronicle.com/news/investigations/article/Southern-Baptist-sexual-abuse-spreads-as-leaders-13588038.php
HEADLINES READ
HOUSTON CHRONICLE "20 years, 700 victims: Southern Baptist sexual abuse spreads …"
Also
HOUSTON CHRONICLE " More sexual abuse cases by leaders from Southern Baptist …"
The ERLC and SBC work with Caring Well makes it appear the denomination is responding for victims – Still there is no method to report ABUSE.
MOORE MAKES IT SOUND HEART FELT 
"If you think responding to sexual abuse in the church is a distraction from the mission of the church, then you don't understand the mission of the church." –
Russell Moore @drmoore Oct 3
Grateful to get to serve with and learn from these women of courage, my friends
@BethMooreLPM  @JackieHillPerry
here at our ERLC 
#CaringWell conference.
IS IT " CARING WELL " TO FAIL TO OPEN UP CONTACT TO VICTIMS ?
Normal response would have set up a victims hotline from day one .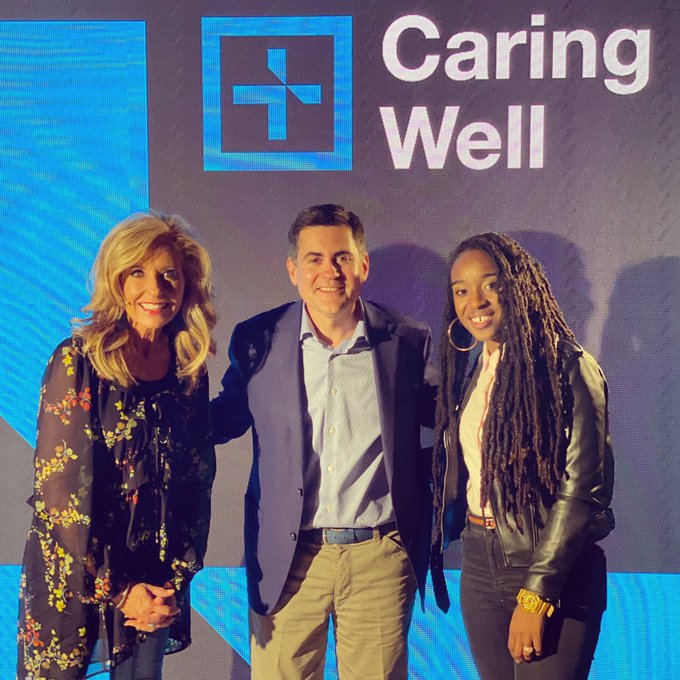 Russell Moore @drmoore Oct 3
Thankful beyond measure for the courage of
telling her story here at our
#CaringWell conference just now.
The "Caring Well Movement " is in full swing with no pathway for the victims to report .
https://caringwell.com/wp-content/uploads/2019/06/SBC-Caring-Well-Report-June-2019.pdf
CARING WELL -WELL ATTENDED 
Phillip Bethancourt
@pbethancourt
·
The
#CaringWell conference has officially sold out. We are so grateful to host over 1,600 attendees this week in Dallas. For those that can't make it, join us on the live stream. http://live.erlc.com.
DO THE NUMBERS 
A LITTLE MATH
SBC Executive Committee set aside $250,000 to jump start the focus on abuse in the SBC.
ERLC Conference attended by over 1600 people- cost $169 pp = $ 270,400  but no abuse hotline and no mechanism to report abuse.
BAPTIST ARE PAYING FOR IT BUT WHY NO HOTLINE ?
Baptist Press @baptistpress Oct 4
.
undergirds
in its work against sexual abuse, its examination of artificial intelligence & advocacy for human life.
http://www.bpnews.net/53690/cooperative-program-grounded-in-the-gospel
SBC PRESIDENT GREEAR ON ABUSE IN SBC 
SBC President J D Greear is up front and highly visible .
http://www.sbclife.net/article/2634/sex-abuse-prevention
June 08, 2019 | SBC NEWS | by Staff
GREEARS TOPIC AT THE CARING WELL CONFERENCE
7 'tragic' myths about sexual abuse: JD Greear at ERLC Caring Well Conference http://thejacksonpress.org/?p=100931
"Sex Abuse Prevention"
"Greear's Action Steps Gain Traction"
"During his remarks at the SBC Executive Committee winter meeting, J. D. Greear told EC members and guests, "I think we recognize, with brokenness, that our culture needs to change when it comes to our response to sexual abuse."
Noting that the SBC has passed numerous resolutions "making clear how we feel about abuse," the SBC president said it is time for Southern Baptists to "back up our words with actions that demonstrate our commitment to this."
"We serve a God who laid down his life to protect the vulnerable," Greear, pastor of The Summit Church in Raleigh-Durham, North Carolina, said in his February 18 remarks. "How dare we proclaim that Gospel with our mouths and turn a blind eye when the vulnerable in our midst cry out for help?"
Following his June 2018 election as SBC president, Greear formed a presidential initiative, working in partnership with the Ethics and Religious Liberty Commission (ERLC), to consider ways to combat the evil of sexual abuse in a church setting.
At its Fall 2018 meeting, the Executive Committee, acting on behalf of the Convention and the interim, approved up to $250,000 in Cooperative Program gifts to fund the initiative.
At the Winter 2019 meeting, Greear called on Southern Baptists to ten action steps in response to sexual abuse in a church or ministry setting."
ERLC  @ERLC Oct 3
"If an abuser is truly repentant, they will understand the wisdom of them not being in leadership over those whom they have abused." -""This is not a time where we need louder pronouncements. It's a time when we need action." –
BUT TALK IS CHEAP JD GREEAR  -SINCE 2018 THERE IS STILL NO HOTLINE FOR VICTIMS 
ROLLING OUT RESOURCES BUT NOT WAY TO REPORT
"Rollout of New Church Resource"
"In the same post, Bethancourt announced that Becoming a Church that Cares Well for the Abused will be ready by the SBC annual meeting. The resource, introduced by Greear in his February 18 EC report, has been developed by a team of survivors, advocates, and experts and is designed to prepare pastors and other leaders to respond well to any reports of sexual abuse within the church setting."
"Becoming a Church that Cares Well for the Abused is "a free video-based curriculum to equip churches to provide holistic care for abuse," according to Bethancourt. The twelve-part video series will include a companion written curriculum and will be available in both English and Spanish, he wrote."
"A handbook by the same title has been published by B&H Publishing and became available for individual purchase for $4.99 on June 4 at LifeWay.com. Discounts are available for bulk orders in increments of 10–49, 50–99, and 100 or more."
"The B&H website states, "Though the most comprehensive training is experienced by using this handbook and the videos together, readers who may be unable to access the videos can use this handbook as a stand-alone resource."
SOME OF THE QUOTES FROM THE CARING WELL CONFERENCE 
ERLC VP PUTS THINGS IN PERSPECTIVE ON THE IMPORTANCE OF THE ABUSE ISSUE
ERLC @ERLC Oct 5
"Southern Baptists will not have a future if we do not confront our tendency to protect the system over survivors." –
BUT APPEARS TO ACKNOWLEDGE A REALITY STILL ENTRENCHED IN THE SBC "FAILURE "
ERLC  @ERLC  Oct 4
"Southern Baptists must acknowledge that we have often appeared to care well for survivors more than we have actually cared well for survivors." –
ERLC SPEAKER DENHOLLER HITS THE ISSUE HARD
ERLC  @ERLC Oct 5
"We need to treat sexual assault the way we treat every other crime." –
ERLC @ERLC Oct 4
"We need to offer our presence before we offer our answers." –
CARING WELL SPEAKER -HEAD OF INTERNATIONAL JUSTICE MISSION ENCOURAGES VICTIMS NOT TO GO AWAY YET FAILS TO  NOTICE THEY HAVE NO WAY TO CONTACT THE CARING WELL PARTNERS !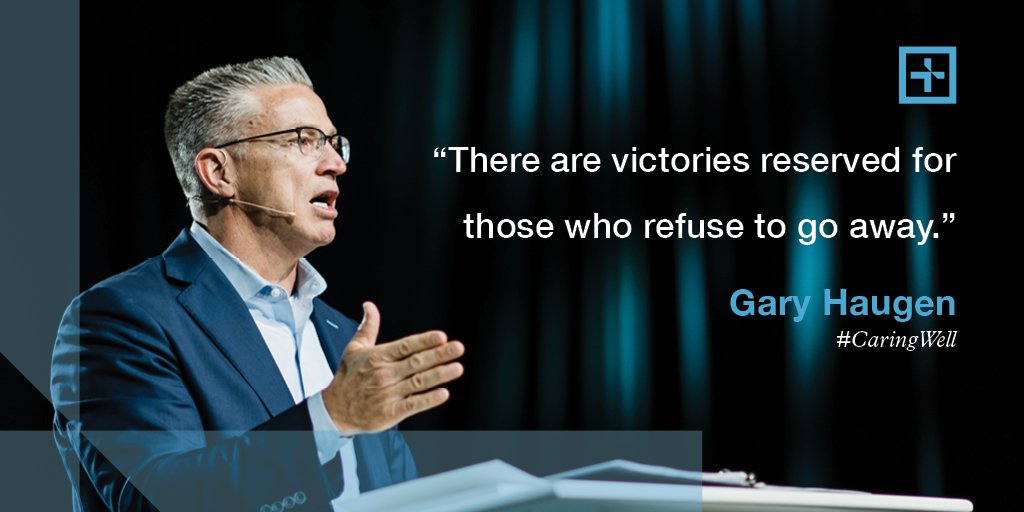 https://www.ijm.org/team/gary-haugen/
BUT NO ONE SEEMS TO HAVE NOTICED THERE IS NO WAY FOR VICTIMS TO REPORT ABUSE.
Something else besides victims themselves is occupying the minds of Russell Moore / J D Greear and the SBC anti- abuse /Caring Well Movement . What is on their minds? What goals exist that take priority over the victims access to help?
HOW LONG WILL IT TAKE FOR ERLC /SBC EXECUTIVE COMMITTEE AND CARING WELL BRAND TO DO WHAT IT SHOULD HAVE DONE IN THE FIRST PLACE…? HOW LONG BEFORE THE SBC ABUSE HOTLINE IS OPEN AND AWAITING THE VICTIMS CALL?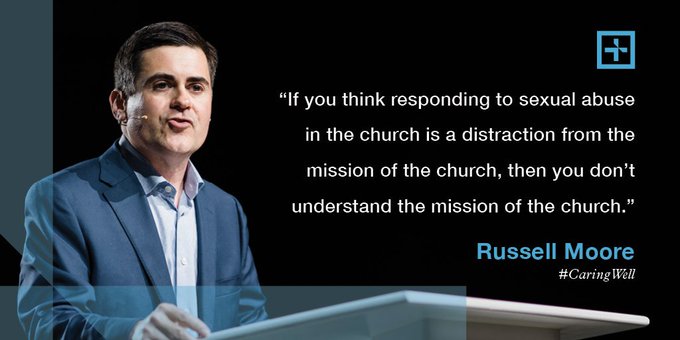 DR Moore – Once more  the people in the SBC who pay your salary and are told to look to you for leadership -are waiting . If this "Caring Well Movement " with its documents , authority , materials and conferences is about victims of abuse then the victims need the first consideration – not the last.
We're a 100% Listener Supported Network
3 Simple Ways to Support WVW Foundation
Make Monthly Donations
-or-
A One-Time Donation
Mail In Your Donation

Worldview Weekend Foundation
PO BOX 1690
Collierville, TN, 38027 USA

Donate by Phone

901-825-0652